Only the Holly
A downloadable game for Windows, macOS, and Linux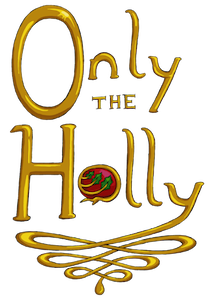 The world is dying, slowly being consumed by the Void. Somewhere along the way, however, the Void became curious, perhaps having consumed too many thoughts and emotions. It sent a tendril of itself out into the world, creating a being called Nova, who starts to learn about this world with the help of an errant noble, Cass, and his sister Melli, who is trying to find a way to stop the Void.
Only the Holly is a fantasy visual novel about finding family oh and possibly the world ending. It combines lyrical prose, lovable characters, amusing dialogue, and reflections on what it means to be a person.
Features:
28,000 word script for several hours of gameplay
4 endings
a different ending song for each ending
BE the Void
What people are saying:
"Looming death of a pastoral fantasy world? The gameplay choices vary from simple and amusing to world-critical. I loved the expressive characters, backgrounds, multiple endings, and thoughtful dialog regarding the nature of mind, matter, individuality, relationships, and family." — Tethys
"They're a bunch of sweet cutie muffins, even the world-devouring abomination." — Ben B.
"10/10 would date Melli again." — Anna K. *note: you cannot actually date anyone in this game
Only the Holly is completely free to play, though if you like it consider:
letting me know! This will boost my motivation for further projects.
sharing on social media! I have an advertisement budget of $0, so word of mouth helps!
and hey, if you think the game deserves a few bucks, I'm not going to complain.
Content warnings for depression, body horror, and suicidal rhetoric.
Music from Joel Steudler, Murray Atkinson, JDB Artist, JStewart, Josh Woodward, and Train Room. See the "Resources Used" file in the download for more details.
Download
Click download now to get access to the following files:
Only-the-Holly-1.0-win.zip
172 MB
Only-the-Holly-1.0-mac.zip
170 MB
Only-the-Holly-1.0-linux.tar.bz2
176 MB